Categories:
03/12/2021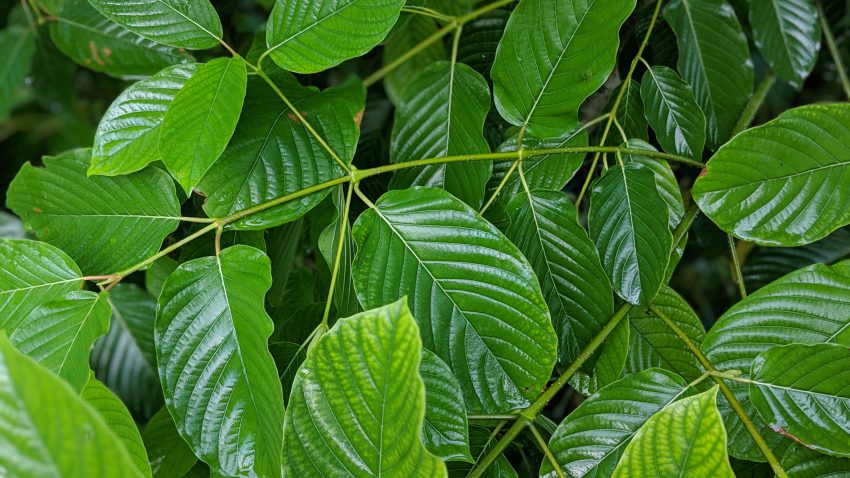 What Is Kratom Stem and Vein?
What Is Kratom Stem and Vein? – As you know the stems and veins are part of the kratom leaf. They are typically removed during the harvesting process. However, there is wellness support within these parts of the leaves. This would be kratom that is composed of the main stem and vein material. Since it is very hard to rid the fatty tissue from the stem and veins you will notice that your mixture will contain some other parts as well. So, when kratom farmers are disassembling the leaves they will separate the stem and vein material to be sold separately.  The leaves are harvested, left to dry, and then farmers will carefully destem and devein the leaves before they are crushed into a powder. The raw parts of the kratom leaves, also known as kratom vein and stem, will be packaged and sold as-is. 
They contain a wealth of alkaloids that live within the kratom plant. Since these parts of the kratom plant do have value, farmers have started packaging them and selling them as a byproduct of kratom.  However, it is important to note that there is a lack of scientific studies when it comes to the kratom industry. The value of the stem and veins has never really been researched and only anecdotal advice is available on these products.  When conducting your own research, you will find that some kratom users say this byproduct contains weaker amounts of the alkaloids that live within the leaf. Others say they contain higher amounts. However, there is no concrete evidence to support either claim.  Regardless of research, there is some value within the kratom stem and veins. They contain very unique characteristics that some kratom users are seeking.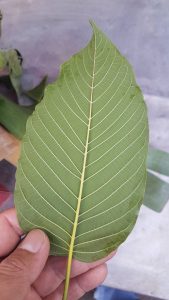 Why Would You Want To Use Stem and Vein Kratom?
Most kratom users will opt for kratom powders and capsules. Stem and vein kratom is a product that stands out on its own. This type of kratom has a variety of uses that appeal to some kratom users. One notable use of stem and vein kratom is to combine it with powder. This provides the user with a very diverse product packed with a large range of alkaloids. It will also provide a very aromatic essence. 
One thing that really appeals to kratom users is the pricing of stem and vein kratom. This form of kratom will be priced even cheaper than powder. This means that potentially they could purchase stem and vein kratom and grind it up themselves. This type of kratom does appeal to those who are looking for a budget-friendly solution. 
Kratom Leaf vs. Stem and Vein
The powder is very different from stem and vein products. For those who are seeking kratom for a robust alkaloid profile, you will probably want to stick to kratom powder. While stem and vein kratom does contain some alkaloids, it will never provide the same type of support that kratom powder does. However, there are instances when a customer may prefer to use stem and vein kratom over powder. Here are just a few examples where this may be the case.