Kratom Cutting – Grow your own American Kratom
Processing is averaging 1 – 2 weeks due to an influx of orders. 
Kratom Cutting – Grow your own American Kratom
Our lush cuttings come from our American nursery.   We treat all of our tea cuttings with the love and care they deserve. Our cuttings come from fully established fully mature 6 – 12 year old trees.
You can try the leaf from the trees your very cutting came from right now.

Some things to mention about a Kratom Cutting
Something to keep in mind is it is important to not grow these plants like other types of plants. For example these are not tomatoes and will not thrive in the same conditions tomatoes grow in. These Kratom cuttings are rain forest trees. Kratom trees require high heat, high humidity, and lots of water. Please do your research and ask questions. A great resource to use is our #kratomAPP KratomWatchDog. 
The Kratom Bible is also available here on the #kratomAPP
One of our customers  did a walk through on how to root kratom cuttings we recommend you check it out.
Here is a fertilizing recommendation write up one of our customers posted on kratomwatchdog. 
How long does it take for a kratom cutting to mature?
A Kratom cutting can take any about 5 years to mature. Although current research has been showing that kratom trees actually start to produce mitragynan when they are little cuttings just the amount of mytragynan is so low that is noticeable.

Kratom Vein Colors
The color of a kratom vein are determined by the content of mytrogynan (alkaloids) in the vein. The purpose of producing mytrogynan is to protect the tree from insects and animals from eating the leaf. Its also a stress mechanism. The mytrogynan is why the leaf is so bitter and correlates to strength. Strength also correlates to how mature the leaf is. The more mature the leaf the stronger it will be. When mature leaves mature the alkaloids are sucked back into the tree thru the veins. These leaves will look more yellow. The Kratom Bible is also available here on the #kratomAPP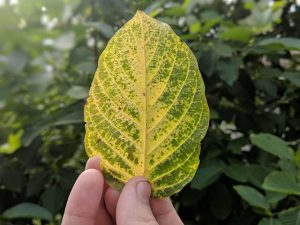 The more alkaloids in the vein. The more red the vein will be. Purple at the high end of alkaloids. White at the low end of alkaloids. It is possible to see all vein colors grow at the same time on the same tree. (pink,red, purple) more near the bottom as that is where they have roots as that's where most of the nutrients are. Up the tree will be more (greens and whites). They start getting more color variation the larger they get.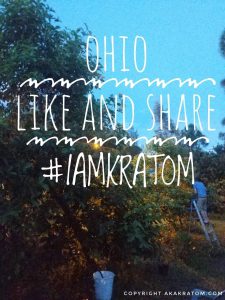 How long should I expect Shipping to take?
Kratom cutting can be taken the same day they ship. All Kratom cuttings will only ship out Monday – Wednesday. Customers can select either 2 -day Priority USPS Mail or Expidited Shipping. Our friendly staff members will ship out your normally  by 2 pm. Each order will receive a notification and tracking number once the order goes out.
The Kratom Bible is also available here on the #kratomAPP
What happens if there is a issue with my kratom cutting?
We guarantee to get to your cuttings to your door healthy and green. But, sometimes things can happen. If there is ever a issue with your order please contact our team immediately. We ask that you  email us at kozykratom@gmail.com it is helpful if you also include a photo of the situation. Our helpful staff will try to respond within the hour.
The Kratom Bible is also available here on the #kratomAPP


The Kratom Project
Our goal is to merge tech with kratom to document every single aspect of these amazing plant while we grow these magnificent We have taken kratom documentation to a new level and introduce "The Kratom Project". On the #kratomAPP Kratom Watch Dog we tracking our kratom nursery as well as uploading every single interaction our staff has with our fully mature organic American kratom tree nursery.  We track is how much and how often we water or fertilize. Furthermore, the growth with photos or video that were taken for the day that are also then accessible from that day on the Kratom Watch Dog in the Photos Section. Contact our team about "The Kratom Project"  and help make history. We appreciate the continued support from the kratom community.
Utilizing a technology called NFC. Near Field Communication, tags are small integrated circuits designed to store information that can be retrieved by NFC-enabled devices like the smartphones and tablets. These small stickers of wireless technology can also allow data transfer between two NFC enabled devices.

The Kratom Bible is also available here on the #kratomAPP
The #KratomAPP
Join us on our #kratomAPP on KratomWatchDog We are a Kratom social network built from the ground up by one of the founding member of the non-profit American Kratom Association. We are a booming social community with a focus on kratom advocacy. You can also find us on our group on Facebook by looking up Kratom The Tree or email us at kozykratom@gmail.com We are more than happy to talk with you anytime, and share our experience.

| | |
| --- | --- |
| Vein Color | Green Vein, Pink Vein, Red Vein, White Vein |
Are the cuttings Organic?
The mature trees are very resistant to pests, and as a result haven't required the application of any chemicals. The trees are fertilized with a fish emulsion every 3 – 4 months
How are cuttings packaged
The cutting is shipped inside of a soda container that has been split in half. This method is effective at preventing shipping damage
Do you guarantee arrival 
Yes! Every plant order is backed up with a reship guarantee. We also take a picture of your plant or cutting before shipping, and email it to you!
How long does Kratom take to root
It can take up to 3 – 4 weeks, even in optimal conditions
How often do you ship the cuttings
We ship M – W for our cuttings and plant selection. We want to ensure that your plant doesn't sit around without you.
Do you apply rooting hormone to unrooted cuttings
Yes!